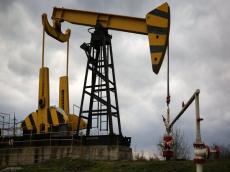 By  Trend
Over 40 percent of Iran's crude oil and condensate exports were ?shipped to European refineries in November 2017, the country's oil ministry announced.
The report does not unveil the exact amount of oil exported to the European markets, however giants like Shell, Total, Eni, Saras, Repsol, and Hellenic Petroleum are among Iran's major European customers, said the ministry report.
Asian markets shared 60 percent of Iran's overall oil exports in November. China was the main consumer of the Iranian oil with over 600,000 barrels per day (b/d), according to the report.
South Korea was the main buyer of Iran's gas condensates as well. Over half of Iran's condensate exports were shipped to South Korea.
Persian Gulf states were other customers of the Iranian condensates in November.
The Islamic Republic's daily condensate exports accounted to 400,000 barrels in November.
Iran's average crude oil and condensate exports stands at over 2.5 million barrels per day (mb/d), according to the country's oil minister, Bijan Namdar Zanganeh.
The Islamic Republic exported 2.15 mb/d of crude oil and 500,000 b/d of gas condensate in January-September 2017, according to the oil ministry.