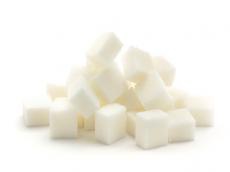 By Azernews
By Kamila Aliyeva
Russian group of companies Prodimex has launched a large-scale export program of sugar supply to Uzbekistan, according to the agroholding of the company.
To date, Uzbekistan received 50 wagons of sugar and new volumes are shipped daily, podrobno.uz reported.
"In connection with the surplus of sugar in the country this season, we are forced to export it abroad. Uzbekistan is a potentially interesting market for us, the capacity of which is sufficient to exert a tangible influence on the situation," Vadim Yeryzhensky, deputy director of the Prodimex Group, said.
The agroholding explained that Russian sugar supplies to Uzbekistan were not carried out for 26 years.
Russia and Uzbekistan reached an agreement on the export of sugar by Russian producers during the visit of the Agriculture Minister Alexander Tkachev to the republic in September 2017. At the time, the agreement on deliveries between the Union of sugar producers of Russia and Uzbekzokovaktholding was signed.
This rapprochement was stimulated by the zeroing of the rates of duties and excises on the import of sugar and its derivatives into the country since September 15, 2017. Prior to that, for more than 15 years, a 30 percent rate operated in the country.
Uzbekistan has already started to receive beet sugar from Russia in order to close the emerging demand in the market.
Before the end of the year the country will need to import at least 120,000-150,000 tons of this product, according to experts' estimates.
About 700,000 tons of sugar are produced in Uzbekistan annually. There are two factories in the country - Khoresm-Shakar (Khoresm Sugar Factory) and Angren Shakar, launched in 1998. It was planned that these two enterprises had to practically close the needs of the domestic market. However, due to the high cost of supplies of raw materials, the factories are not currently operating at full capacity.
Earlier, Uzbekistan decided to start construction of a new sugar plant. Russian investors will act as partners in this project, according to a source in the Uzbekzokovaktholding. A new industrial facility will be located in one of the free economic or small industrial zones in the Tashkent region.
The plant will work on raw materials supplied from Russia. Part of its products are planned to be exported to neighboring countries. The total cost of the facility may exceed $100 million.