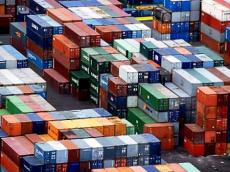 By  Trend
The fact that Iran's trade relations are turning to Asia more and more comes with well-established reasons, according to a former member of parliament.
"The reasons have to be found in the partners with which we consider working," Iraj Nadimi, currently a top adviser to the head of Management and Planning Organization, told Trend December 4, adding, "The fact is that European countries have not been quick enough in reestablishing ties with Iran."
Iran and Europe used to cherish hopes of trade reunion as they brought the landmark Iran nuclear deal (aka Joint Comprehensive Plan of Action (JCPOA)) into force in 2016. However, major companies and banks in Europe still fear US punishments for engaging Iran.
Under such circumstances, China has started financing billions of dollars' worth of projects in Iran, making deep inroads into the economy and leaving Europe behind.
State-owned investment arm CITIC Group recently established a $10 billion credit line and China Development Bank is considering $15 billion more.
Iranian officials say the deals are part of Beijing's $124 billion Belt and Road initiative, which aims to build new infrastructure - from highways and railways to ports and power plants - between China and Europe to pave the way for an expansion of trade.
South Korea has also proved a willing investor, with Seoul's Eximbank signing an 8 billion euros credit line for projects in Iran in August, according to Chinese state news agency Xinhua.
Nadimi noted that the inertia in Europe against making bonds with Iran is probably a remnant of the days of sanctions.
"With Europeans, it is so that they face more problems compared to China or Korea for starting projects with Iran," he said.