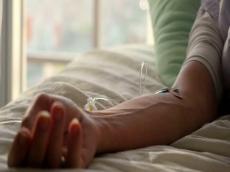 By Azernews
By Rashid Shirinov
These days the Armenian National Assembly is discussing the draft budget of the country for 2018, and news that the Armenian media share from there mainly upset the country's population.
During the preliminary discussion of the draft budget, Armenia's Deputy Minister of Finance Atom Janjugazyan said that the budget for the next year provides to allocate 80.1 billion drams ($165 million) for the Ministry of Healthcare. This is by almost 5.8 billion drams ($12 million) less than the money allocated for the ministry in 2017.
"Services rendered to the beneficiaries will not deteriorate, on the contrary – with a small budget it is possible to achieve great success," Janjugazyan said. However, Hakob Hakobyan, the chairman of the Committee on Health Care and Social Affairs of the National Assembly, did not agree with him, noting that there are many problems in healthcare that need to be solved.
"We have so many problems in this sphere that need to be solved, so, the reduction of 5.8 billion is wrong logically," Hakobyan said.
Then, MP from the ARF faction Armenuyu Kyureghyan also noted that the money allocated for the Ministry of Healthcare is too little.
"Some 3.3 billion drams ($6.8 million) are envisaged for the purchase of medicines, and only 10 million drams ($20,600) for the purchase of equipment. Is it correct to allocate so little money for medical equipment?" she asked.
Obviously, the reduction in financing the healthcare in Armenia is linked to the problems with the state budget that the Armenian government faces. For this reason, the authorities have previously decided to cut financing of the education sector. Naturally, this resulted in reduction in the number of schools and teachers in Armenia. The government calls this process "optimization," but people are well aware that the problem is the lack of funds in the state budget.
In the coming years, the financing of education in Armenia will be reduced from 3.2 percent (in 2016) to only 1.85 percent (in 2020) of the country's GDP. This year, Armenia's education spending was 2.34 percent of the GDP.
For some incomprehensible reason, the Armenian government decides to increase defense spending in 2018, but to reduce it for the healthcare and education – one of the most important sectors for the Armenian population. Obviously, the reduction of funding healthcare will lead to the decline in staff numbers and even closure of health facilities. Thus, life for Armenians in their country will soon become even more burdensome.