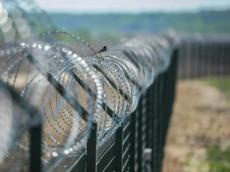 By  Trend
Kazakhstan will put into operation a platform of network control over individuals, goods and vehicles on the Kazakh side of the Kazakh-Chinese Khorgos International Center for Cross-Border Cooperation.
The creation of the platform was discussed by Chinese and Kazakh officials during the 16th meeting of the border customs authorities of the countries held in Paris, Kazinform reported.
The parties discussed issues on control over the customs value of importing and exporting hydrocarbons.
Kazakh customs officials stressed the measures taken to create favorable conditions for the development of economic activity between the two countries. They added that Kazakhstan will launch a transport and logistics center at the Kalzhat checkpoint on the border with China soon.
The sides agreed on further simplifying of the border passage in China-Europe direction (51 railway routes, 33 of them pass through the territory of Kazakhstan) by the international railways, and highlighted the provision of round-the-clock operation of the Altynkol railway checkpoint.