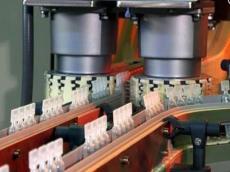 By Azernews
By Kamila Aliyeva
Uzbek President Shavkat Mirziyoyev signed a decree on liquidation of the State Joint Stock Concern Uzfarmsanoat and creation of the Agency for the Pharmaceutical Industry Development under the Health Ministry.
The document provides for the implementation of a set of measures aimed at improving the pricing mechanisms for these products, streamlining the activities of pharmaceutical companies.
The agency is entrusted with the task of developing and implementing a strategy for the sustainable development of the pharmaceutical industry, including through the introduction of public-private partnerships, coordination of the activities of pharmaceutical enterprises and organizations, the provision of programs for providing the population and public health institutions with medicines, medical products and equipment.
Along with this, the agency will carry out state registration and certification of medicines, medical products and equipment, including those imported from abroad, to certify pharmaceutical companies for compliance with international rules.
The State Center for Expertise and Standardization of Medicines, Medical Devices and Medical Equipment of the Health Ministry, Uzbek Chemical and Pharmaceutical Research Institute, Tashkent Scientific Research Institute of Vaccines and Serums and the Research Institute for Oriental Medicine were transferred under the direction of agency.
The Uzmedexport state enterprise has been renamed into Uzmedimpex SUE and put under the jurisdiction of the agency as well. It is a single supplier of socially important medicines and medical products on the list established by the Health Ministry, as well as an agent for their storage, processing and delivery.
It is planned to create a single logistics center for the import of medicines, medical devices and equipment.
Until December 1, 2018, a network of social pharmacies is planned to be opened on the basis of public health institutions (district (city) medical associations, rural family clinics, rural medical stations), as well as empty buildings and premises in state ownership.
The Uzbek government previously approved healthcare reforms meant to increase the number of qualified medical personnel in state clinics, improve emergency services and restrain drug prices.
Uzbekistan has a developed system of state medical facilities. Emergency care is free too.
The number of patients treated at state facilities rose by 6 percent between 2010 and 2015, while the number of doctors working in those places rose only by 4 percent.