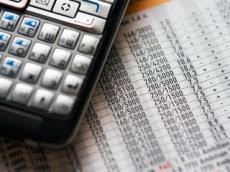 By  Trend
The revenues of the Uzbek state budget amounted to 35,589.5 trillion soums, expenses – 35,400.4 trillion soums in January-September 2017, the Uzbek Cabinet of Ministers said in a report.
Uzbekistan's GDP increased by 5.3 percent, the industrial volume - by 4.1 percent and agricultural volume - by 3.5 percent in January-September 2017.
The production volume of microfirms and small enterprises increased by 105.6 percent as a result of the implementation of the state support program.
Moreover, 2.450 trillion soums were allocated for the development of the road transport, engineering and communication infrastructure in January-September 2017.
The annual agricultural growth rate was 6-7 percent, its share in GDP - 17.2 percent. More than 3.6 million people work in the agrarian sphere.
The measures are made in the country to process raw materials and produce export-oriented products. Moreover, 140,700 tons of fruits and vegetables and 10,200 tons of meat and dairy products will be processed annually.
During the reporting period, 285,400 jobs were created within the projects for the development of poultry, beekeeping and the creation of mini-greenhouses.
The investments worth $32 million were made in the production of textile goods in Uzbekistan in January-September 2017.
More than 1,000 new jobs were created at 3 modern textile enterprises.
Meanwhile, 65 billion soums was allocated to sanatoriums and boarding homes for the elderly and disabled people, while 14.2 billion soums – to rehabilitation centers for disabled people in January-September 2017. More than 85,000 citizens were provided with social assistance.
Lonely elderly, pensioners and handicapped people were provided with 1,625 wheelchairs, 303 hearing aids and 820 crutches during the reporting period.
The official exchange rate for Nov. 7 is 8.078 UZS/USD.