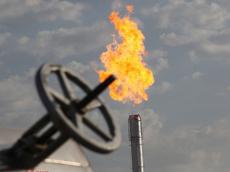 By Azernews
By Kamila Aliyeva
Uzbekistan and Tajikistan are negotiating the resumption of supplies of Uzbek 'blue fuel' to Tajikistan.
During the second round of negotiations held in Tashkent, the Uzbek side requested about $150 for each thousand cubic meters of fuel, Uzbek media outlets reported.
The Tajik side will review the sounded price for fuel by the end of the month and determine the needs of domestic industrial enterprises in natural gas, the chief accountant of Tajiktransgaz, Olimdzhon Rakhimov, said.
The Uzbek side suggested signing the document in Tashkent in December in case all points of the deal are agreed upon, according to Rakhimov.
Earlier, the gas distribution company said that at the first stage it could purchase fuel for industrial enterprises in the amount of 350 to 800 million cubic meters per year.
Energy rich Uzbekistan terminated the supplies of natural gas to Tajikistan in early 2012 due to the fact that it allegedly increases its exports to Russia and China. Until the 2000s, annual supplies of Uzbek gas to a neighboring country amounted to about 1 billion cubic meters.
This situation forced Tajik authorities to transfer many of the country's large industrial enterprises, including the aluminum plant Talco and the Dushanbe cement plant, from natural gas to coal.
Mountainous Tajikistan experiences frequent power blackouts. Only southern regions of the country and upmarket homes in the centre of Dushanbe receive regular supplies of gas.