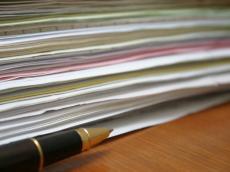 By  Trend
Migration authorities of Uzbekistan and Russia will be exchanging information.
The Federal Service for Labor and Employment of the Russia (Rostrud) and the Agency for External Labor Migration under the Ministry of Employment and Labor Relations of Uzbekistan signed an agreement on information exchange, said the ministry's message.
The Uzbek ministry said that the document was signed in Tashkent with participation of the two countries' prime ministers on Nov. 2.
The document is aimed at effective implementation of the agreement between the governments of Uzbekistan and Russia on the organized recruitment and attraction of Uzbek citizens for temporary work in Russia.
Under the agreement, the Uzbek Agency receives a number of rights and powers.
Thus, the Agency is provided with a personal account on the Rostrud information portal "Work in Russia", where it can post information about Uzbek citizens who wish to temporarily work in Russia. Meanwhile, the Agency will have access to information about vacancies, which Russian employers have.
The Agency can also provide Rostrud with information on the facts of violation of labor rights of migrant workers from Uzbekistan in Russia, including non-payment of wages and work accidents, including fatal accidents and others.