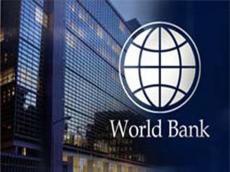 By  Trend
In late October, Tashkent hosted a three-day plenary meeting of the Internal Audit Community of Practice of the Public Expenditure Management Peer Assisted Learning network (PEMPAL), the Uzbek Finance Ministry said.
The international event was organized by the World Bank (WB) and the Uzbek Finance Ministry.
The participants of the meeting were informed that 27 priority projects were included in the joint program of cooperation between Uzbekistan and the WB until 2020, according to the ministry.
The projects' total cost is $4 billion, $3 billion of which were allocated by the WB, the ministry said.
More than 60 financial officials from Uzbekistan, the UK, France, the Netherlands, South Africa, Romania, Brazil, Russia, Albania, Belarus, Bulgaria, Bosnia and Herzegovina, Hungary, Serbia, Macedonia, Ukraine, Kazakhstan, Georgia, Kyrgyzstan, Moldova, Tajikistan, Croatia, Montenegro and the Czech Republic took part in the meeting.