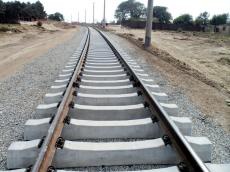 By  Trend
Iran and Italy have signed an agreement according to which Italian professors will teach Iranian students science related to rail transportation.
The agreement was signed between the Italian Railways Group, Islamic Republic Railways (RAI), and the Iranian University of Science and Technology, RAI public relations office told Trend October 10.
According to Said Fazel, the dean of engineering school at Iran University of Science and Technology, who was addressing a joint press conference about the agreement, 700 applying students have been selected to take the course.
Nurollah Beiranvand, deputy head of RAI for planning and economy, who also spoke during the press conference, hoped that the academic cooperation will provide Iran with great human resources.
He noted that according to policies of the RAI, railways should be responsible for 30 percent of cargo transportation as well as 20 percent of passenger transportation in Iran.
Iran has 3,500 kilometers of railroads under construction. The country's 20-Year Vision Plan (2005-25) stipulates that the number of passengers using rail transportation in the country will increase from the current 25 million to 65 million per year.