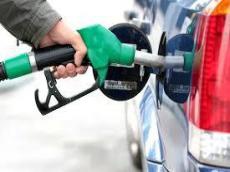 By Azernews
By Kamila Aliyeva
Kazakh Energy Minister Kanat Bozumbayev promised that in November the agency will try to exert a greater influence on the cost of gasoline.
By this time more tools for managing prices will appear, Kazinform quoted the minister as saying.
"High prices are not surprising as Russian gasoline is expensive -- 220-225 tenge per liter while it costs 190 tenge per liter in Kazakhstan. Its share [Russian gasoline] will decrease from 40 to 20 percent next month and we will have more leverage to influence prices in November," he said.
He also stressed that the tankers, including in the regions, have been warned that it is unacceptable to hold, and then sell gasoline at more expensive prices.
"Measures will be taken against them. In Astana, only two large chains sell gasoline with a restriction - KazMunayGas and one more private network. We are working with them. In order to fill this difference in more than 100,000 tons, which was formed in October due to the suspension of the activities of the Pavlodar refinery, it is necessary to wait for the completion of the final stage of upgrade of the plant," Bozumbayev said.
During 1.5 years, all the processes were accelerated and this year the modernization at the Pavlodar petrochemical plant is expected to finish, according to the minister.
In Atyrau refinery, the modernization is almost over. In the beginning of the year there will already be 100 percent provision of own high-active types of gasoline. In addition, the production of aviation fuel will begin in Pavlodar and Atyrau refineries," he added.
Currently, modernization work is underway in all three large refineries of Kazakhstan (Atyrau, Shymkent and Pavlodar).
The refining capacity of all the three plants will increase from 13.8 to 16.5 million tons after modernization of the refinery completes. Production of all types of light oil products, gasoline, diesel fuel and aviation kerosene will increase. All plants will produce gasoline for 2.3 million tons more. The production of diesel fuel will increase for 917,000 tons and aviation kerosene for 539,000 tons.