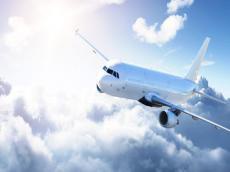 By Azernews
By Kamila Aliyeva
Uzbekistan Airways office in Tajikistan announced the reduction of the ticket price for a flight from Dushanbe to Tashkent by 200 somoni (more than $20).
Now, the flight to the Uzbek capital costs 1,034 somoni ($118), Tajik media reported.
When this spring the first scheduled Dushanbe-Tashkent flight took place, many citizens complained about the high price of tickets.
Uzbek Ambassador to Tajikistan Shokhasym Shoislamov said at the time that ordinary citizens of two neighboring countries should take advantage of the flight, and entrepreneurs can get anywhere with their capabilities.
The decision to reduce prices was taken a month ago. Every week on Tuesdays, the airline carries up to 50-60 passengers from Dushanbe to Tashkent. The capacity of the aircraft is 150 people. Some of the passengers fly to Tashkent by transit, and then to the other countries. These passengers do not need to obtain an Uzbek visa and they have the right to stay in the Tashkent airport for up to 24 hours. Visa regime currently operates between the two Central Asian countries.
Uzbekistan Airlines performed the first flight en route Tashkent - Dushanbe - Tashkent on April 11.
Flights between the two countries were terminated in the autumn of 1992, and  Uzbekistan introduced a visa regime for travel to Tajikistan in 2000.
The air traffic was interrupted with the beginning of civil war in Tajikistan, there were virtually no commercial, economic and political ties. The relations began to restore in 2016.
In autumn 2016, a protocol on cooperation was signed between the civil aviation authorities of Tajikistan and Uzbekistan in the air transport sector.
Uzbekistan Airways performed the first charter flight to Dushanbe in November 2016.
Uzbekistan Airways is a monopoly air carrier in Uzbekistan, wholly owned by the state. The aircraft fleet of the Uzbek airline currently has 31 aircraft of western production, including thirteen Boeing passenger aircraft, thirteen airbuses (three A-310 and ten A-320-200), three medium-haul RJ-85s and two cargo planes Boeing-767-300BCF.
The Uzbek airline operates flights to over 20 cities in Europe, America, the Middle East, Asia, 22 cities of the CIS countries and 11 destinations on local airlines.