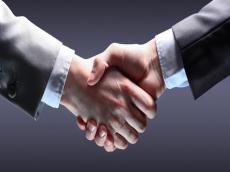 By  Trend
Ashgabat hosted political consultations between Turkmenistan and Belarus on contractual and legal issues, Belarusian embassy in Turkmenistan said in a message on October 5.
Holding of consultations is envisaged in the program of cooperation between the two countries' foreign ministries.
The two sides conducted an inventory of existing interstate, intergovernmental, interdepartmental and other bilateral agreements.
During the consultations, the parties identified the most promising areas for further expansion of bilateral contractual and legal basis that "ensures the strengthening and development of relations between the Republic of Belarus and Turkmenistan in the political, trade, economic and humanitarian spheres".
Trade turnover between Belarus and Turkmenistan exceeded $120 million in 2016 and together with the services it amounted to almost $300 million.
It was previously reported that the construction of Garlyk mining and processing enterprise in Turkmenistan's Lebap region, where rich deposits of potassium salts located, is one of the main projects in the economic partnership between the two countries.
The plant is built by Belarusian Belgorkhimprom JSC and its capacity is 1.4 million tons of mineral fertilizers per year.