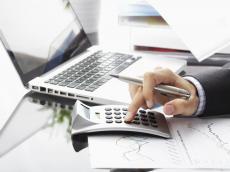 By  Trend
Although Iranian and European bankers have put in a great deal of effort to maximize financial cooperation, the sides apparently fail to fully realize the optimistic expectations.
Iranian financial officials and bankers as well as European counterparts are in the Swiss city of Zurich, a global center for banking and finance, this week to discuss economic cooperation between Tehran and Europe.
Contrary to expectations that arose last year following the implementation of the Joint Comprehensive Plan of Action, aka nuclear deal, it seems that banking issues are still among the main obstacles to expansion of trade ties with the Islamic Republic, which is struggling to emerge from years of isolation.
The westerners removed most of nuclear related sanctions on Iran last January, but the leading European banks still appear reluctant to do business with Tehran due to concerns over running afoul of the US regulations.
However, many believe that the recent investment deals with Europeans, including Austria's Oberbank are capable of paving the way for removing obstacles.
"The reform of the banking system in Iran has begun and these agreements are a practical sign of the West's initial confidence in the reform," Mehrdad Seyed Asgari, a Norway-based Iranian commentator, told Trend.
Iran has secured several deals to lure foreign investments and loans from the world since last January, when the nuclear deal was implemented.
In this period, Export-Import Bank of Korea has agreed to allocate eight billion euros in loan to Iran. Several Chinese banks have also concluded a $35 billion financial deal with Iran. Austria's Oberbank was also the first European bank to sign an investment deal with Iran worth of one billion euros.
Denmark's Danske Bank signed a 500 million euro finance contract with 10 Iranian banks in late September, becoming the second European lender to ink such an agreement with the Middle Eastern nation.
In the meantime, Iranian banks after the implementation of the nuclear deal managed to establish corresponding ties with several small European banks. It is noteworthy that these banks operate under the European regulations, so they are fully compliant with the European regulations.
"These facts indicate that cooperation with Iran under the European regulations is possible and there are political reasons behind the reluctant behavior of leading banks to do business with Iran," Seyed Asgari believes so.
"Although the Islamic Republic is taking major steps aimed at reforming its financial and banking systems, the continuation of such reforms appears as a significant solution to facilitate Iran's banking ties with the outside world," he added.
There is another important factor capable of leaving a negative impact on Iran's efforts to fully reintegrate into the global financial system – President Donald Trump's possible refusal to recertify Iran's compliance with the 2015 nuclear deal.
The US president has so far remained silent on whether he plans to announce Iran compliant with nuclear deal before Congress on October 15.
It appears that the decision will have a key role in the behavior of European banks and enterprises regarding deepening cooperation with Iran.