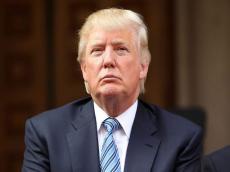 By Azernews
By Ali Mustafayev
U.S. leader Donald Trump has agreed to sell South Korea arms worth billions of dollars on the backdrop of the standoff over North Korea's missile and nuclear tests, White House said.
Trump also approved that Seoul could review a joint treaty which places a cap on the development of its ballistic missiles – meaning the strike distance and force of the weapons could be increased, South Korea's presidential Blue House said.
The plan to bolster South Korea's defenses came after a request by South Korean President Moon Jae-in to Trump.
Furthermore, the two leaders had agreed to scrap the weight limit and to apply the strongest sanctions and pressure on North Korea through the United Nations.
The existing missile pact between the United States and South Korea, last amended in 2012, keeps a limit of 500 kg on Seoul's warheads.
In a separate phone call with Russian President Vladimir Putin also on September 4, Moon said the U.N. Security Council should seek ways to sever North Korea's foreign currency income, including from its workers employed abroad and oil shipments, according to the South Korean statement.
An unlimited warhead weight allowance is expected to enable South Korea to provide better security and realize effective strikes in the event of a military conflict.
North Korea sharply raised regional tension this week with the launch of its Hwasong-12 intermediate-range ballistic missile that flew over Japan and landed in the Pacific.
North Korea conducted its sixth and most powerful nuclear test on September 3.. The explosion was said to be almost 10 times more powerful than the country's last nuclear test a year ago.
The test was realized under the order of the North Korean leader Kim Jong-un to defy its Southern neighbor and the USA after another joint military exercise was conducted on the Korean peninsula.
The Trump administration has warned North Korea that any threat to the U.S. or its allies would be met with a "massive military response".
Meanwhile, U.S. Treasury Secretary Steven Mnuchin suggested the United States would continue to strengthen the economic pressure on North Korea, adding that a package of new sanctions against Pyongyang will be submitted to the President soon.
Pyongyang defends its weapons programmes as necessary to counter perceived U.S. aggression.