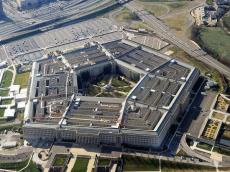 By  Trend
The United States has no plans to conduct strikes in the Philippines against the positions of Daesh terror group, US Department of Defense spokesperson Christopher Logan told Sputnik on Tuesday.
US media reported on Monday that the Defense Department is considering a plan that includes drone strikes against the terrorists in the Philippines.
"The Philippines have not requested nor is the US planning drone strikes in the Philippines," Logan stated. "We respect the sovereignty of the Philippines, and we are not pursuing unilateral action in the Philippines."