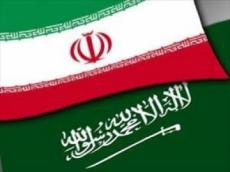 By  Trend
Recent exchange of handshakes between Iranian and Saudi chief diplomats is a demonstration of the interest in normalizing ties between regional rivals; nonetheless, to safeguard the regional stability both sides need to reach a mutual understanding, said a US-based expert.
Iranian Foreign Minister Mohammad Javad Zarif and his Saudi counterpart Adel al-Jubeir shook handson the sidelines of the Organization of Islamic Cooperation's (OIC) meeting in Turkey on Tuesday. This move could be interpreted as an improvement in the disputed ties between Tehran and Riyadh.
"The handshake has symbolic importance and indicates that two regional rivals are interested to start a dialogue on reduction of the dangerous levels of tension between them," Mohsen Milani, Executive Director at USF World Center for Strategic & Diplomatic Studies, and Professor of School of Interdisciplinary Global Studies at the University of South Florida told Trend.
"Even so, much more than a handshake is needed to normalize Saudi-Iranian relations. Recent trip of Muqtada al-Sadr, Iraqi Shia cleric, to Saudi Arabia and his meeting with Crown Prince Mohammad bin Salman, as well as the reported invitation of Amman al-Hakim, Shia leader of the National Wisdom Movement of Iraq, to visit Saudi Arabia are positive 'baby steps' towards reducing sectarian tensions in the region," he added.
Prominent Iraqi Shia leader Muqtada al-Sadr had arrived in the Saudi port city of Jeddah on Sunday. Sadr had planed to confer with several officials of the Saudi Kingdom, fueling speculations about the purposes of the visit.
"Both Sadr and Hakim are close friends of Tehran and support reconciliation between Saudi Arabia and Iran. Unless Iran and Saudi Arabia reach an understanding about the ongoing conflicts in the region, regional stability would remain a mirage," Mohsen Milani concluded.
Nevertheless, a group of Iranian commentators still deny that the body language of Zarif and Adel al-Jubeir, as well as the recent visit by Muqtada al-Sadr to Saudi Arabia, could be an indication of the improvement in the relationship.