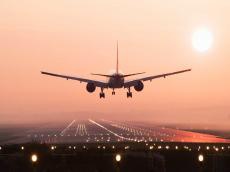 By Azernews
By Kamila Aliyeva
Uzbekistan and Kyrgyzstan are keen to develop cooperation in aviation and tourism industries.
Uzbekistan's Gosavianadzor, at a meeting with Kyrgyz delegation headed by Deputy Minister of Transport and Roads Gulmira Abdralieva, discussed a new aspect of bilateral cooperation in the sphere of air transportation, the Uzbekistan Airways reported.
Comprehensive development and further strengthening of mutually beneficial cooperation with Uzbekistan are one of the key directions of Kyrgyzstan's foreign policy, which was clearly manifested during all recent summits, according to the minister.
She also noted the professionalism of the airline's flight crew, the modern aircraft fleet, the safety and reliability of flights, as well as the attention of the Uzbek Government to civil aviation and the development of the country's tourism industry.
"We express our gratitude to the government of Uzbekistan and its aviation authorities for the resumption of charter flights Tashkent-Issyk-Kul-Tashkent. This is the first meeting of the aviation authorities of Kyrgyzstan and Uzbekistan over the past nine years," Abdralieva said.
The meeting discussed the issues of flights from Tashkent and other cities of Uzbekistan to the international Issyk-Kul airport "Tamchy", new air carrier from the Kyrgyz side on the Bishkek-Tashkent flight, the use of airspace in the area of Osh International Airport and consideration of the draft bilateral Intergovernmental Agreement on the delegation of responsibility for air traffic services in the given territory.
The sides focused on the prospects of expanding the geography of flights between countries, specifically increasing the frequency of flights by Uzbekistan's national air carrier on the route Tashkent-Bishkek-Tashkent from 2 to 4 times a week.
"We are pleased to receive passengers from any Uzbek city and want to offer our colleagues preferential terms for servicing the aircraft of the National Airline in our airports. We are also ready to grant the fifth degree of freedom through the Manas airport, that is, transit flights through Kyrgyzstan to the countries of the EEC, the USA and Southeast Asia," Abdralieva said.
She also noted the fact that Uzbekistan's National Air Company is one of the most stable and safe air carriers and therefore Kyrgyzstan is very interested in this cooperation.
Following the meeting, the sides signed a protocol of negotiations on further development of cooperation and expressed their confidence in fruitful cooperation to increase the tourist flow between two countries.
The event was attended by representatives of the aviation authorities of the two countries, the Embassy of the Kyrgyzstan in Uzbekistan, the Foreign Ministry of Uzbekistan and the National Air Company Uzbekistan Airways.