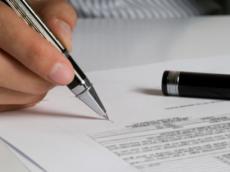 By  Trend
Iran and Iraq signed a memorandum of understanding for reconstruction of Iraq's industry and creating industrial towns in the country.
The deal was signed on the sidelines of a meeting between visiting Iraqi minister of labor and social affairs, Mohammed ?Shia' al-Sudani and Mohammad Reza Nematzadeh Iran's industry, mine and trade minister on July 16, the Iranian ministry's official SHATA news portal reported.
Nematzadeh said that Iran has a good experience in creating industrial towns and is ready to construct them in Iraq and provide equipment in places where the Iraqi government intends.
Iran is determined to boost economic cooperation with the neighbouring country, Nematzadeh said, calling for establishment of banking ties between the two countries.
He further expressed Iran's readiness for cooperation with Iraq in infrastructure sector.
Nematzadeh said that Tehran is ready to help Iraq in housing, road building, water and power provision, sea harbors, public welfare centers and etc.
The Iraqi official for his turn, requested for construction of five industrial towns in Iraq's border regions with Iran.
He said that five Iranian banks have established branches in Iraq.
al-Sudani added that Iraq's Rasheed Bank has submitted a request to open its branch in Iran, expressing hope that the Iranian side to agree with the request.