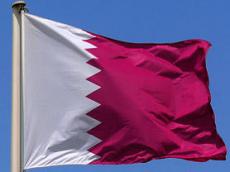 By Azernews
By Kamila Aliyeva
U.S. Secretary of State Rex Tillerson, who recently visited a number of Middle East countries, believes that all conflicting parties should sit down at the negotiating table in order to resolve the ongoing situation around Qatar.
"Now the parties do not communicate with each other at any level. We would like to put them at the negotiating table face to face to launch dialogue on the solution of these problems," Tillerson said on the way from Qatar to Washington.
The U.S. top diplomat noted that his country needs this part of the world to be stable while this particular conflict ... clearly doesn't contribute to this.
He said that the American side supports Kuwait, which acts as the main mediator in the conflict resolution, but Washington could offer its ideas on ways to settle the current situation.
Tillerson added that some problems between the countries have existed for a long time, and therefore will take more time to solve them.
U.S. Secretary of State in efforts to resolve the Gulf crisis visited Doha and Saudi Arabia, where he took part in a meeting of countries boycotting Qatar. On July 13, he returned to Qatar to meet with the emir.
Earlier, State Department spokesman Heather Nauert said that the United States observed "some progress" in the situation around Qatar. The fact that Tillerson consulted with the conflicting parties is already a step towards resolving the crisis.
This trip marked the new level of U.S. involvement in Qatari crisis, which continues to escalate and causes growing concern.
On July 11, Tillerson signed an agreement with Qatar for the two countries to work together in countering terrorism financing, a separate deal which, however, addressed one of the main demands of the Arab nations which put the blame on Qatar of supporting terrorism and extremism.
Nevertheless, the reaction of Saudi-led block to the agreement was far from positive as they called the deal "insufficient."
In early July, the Arab states sent a list of demand requiring Doha to cut diplomatic relations with Iran, close the Turkish military base, eliminate Al-Jazeera TV channel, extradite all persons wanted in four countries on charges of terrorism and pay compensation.
Doha refused to fulfill these requirements calling the list unrealistic and not actionable. Four Arab states claimed that economic boycott against Qatar will remain in place until the country changes its policies for the better.