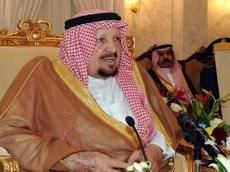 Former Deputy Minister of Defense and Aviation of Saudi Arabia Prince Abdul Rahman Bin Abdulaziz has passed away aged
86, according to Saudi Gazette.
Born in 1931 in Riyadh, Prince Abdul Rahman received a Bachelor of Arts degree from the University of California, Berkeley, and then graduated from the California Military Academy.
He was the adviser for the Royal Family Affairs in the mid-1970s. He had served as deputy minister of defense and aviation from 1978 until Nov. 5, 2011.