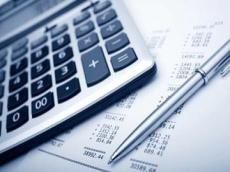 By Azernews
By Kamila Aliyeva
Turkmen President Gurbanguly Berdimuhamedov instructed the country's government, Parliament, ministries and regional administrations to proceed to drafting of the state budget for 2018.
At the government meeting, the Turkmen leader summarized the economic results for the first half of the year and outlined tasks for the period until the year's end, the Turkmen government reported on July 11.
He said that the volume of investments directed to the infrastructure of the private and public sectors increased during the first 6 months of the year.
Positive results have been reached in the production of goods and services, which made it possible to achieve a GDP growth of 6.4 percent in the first half of 2017.
The revenues of the state budget also increased, which enabled the government to raise the average wage by 9 percent, while the national currency — the manat — had remained stable, the Turkmen president added.
He also instructed the government to begin preparing the state budget for 2018.
"The main financial document of the country for 2018 should ensure a further increase in the social level and the welfare of the people," Berdimuhamedov said.
He underlined that the draft budget needs to provide for the funds for building housing in each Turkmen city and district for the people in need.
Government budget is an itemized accounting of the payments received by government (taxes and other fees) and the payments made by government (purchases and transfer payments). Turkmenistan recorded a state budget deficit equal to 0.80 percent of the country's Gross Domestic Product in 2016.
The Parliament of Turkmenistan adopted a law on state budget for 2017 in November 2016.
The Turkmen state budget revenues is expected at the level of 103,571.6 million manats and expenditures - 104,871.6 million manats.
The official exchange rate of the national currency, the Turkmen manat, to one dollar is 3.50 Turkmen manats since January 2015.
The revenue part of the Turkmen budget will be formed mainly at the expense of oil and gas, chemical, electrical power engineering and construction industries.