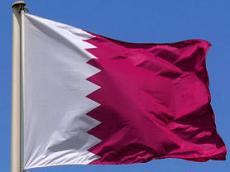 By Azernews
By Kamila Aliyeva
At a time of significant regional uncertainty, Qatar crisis continues to deepen as compromise does not completely satisfy either conflicting party.
After refusal to meet the list if demands by Arab states, Qatar has announced the formation of a committee to pursue compensation potentially worth billions of dollars for damages stemming from the blockade imposed by Saudi Arabia and its allies in the Gulf crisis.
Qatar's attorney general Ali bin Fetais Al-Marri told reporters on July 9 that the Compensation Claims Committee will deal with claims made by private companies, including major firms such as Qatar Airways, public institutions and individuals.
He also said that the committee will use both domestic and international mechanisms to seek compensation and hire overseas law firms. "You have people who have sustained damages, businessmen who have sustained damages, banks which have sustained damages. As a result of this blockade," Al-Marri said.
Members of the newly-formed committee include Qatar's Foreign and Justice Ministers.
Al-Marri noted that this decision is not connected to the current state of negotiations between Qatar and the Saudi-led coalition.
Saudi Arabia, the United Arab Emirates (UAE), Egypt and Bahrain in early June cut off diplomatic relations, severed air, land and sea links with Qatar and ordered Qatari citizens to leave their countries within two weeks, accusing it of backing terrorism and extremism. Qatar has denied the allegations.
The blockade disrupted imports of food and other materials into Qatar and caused many foreign banks to scale back their business with the country.
In early July, the Arab states  sent a list of demand and required Doha to cut diplomatic relations with Iran, close the Turkish military base, eliminate Al-Jazeera TV channel, extradite all persons wanted in four countries on charges of terrorism and pay compensation.
Doha refused to fulfill these requirements calling the list unrealistic and not actionable. Four Arab states claimed that economic boycott against Qatar will remain in place until the country changes its policies for the better.
The Arab stated, in a joint statement on July 7, announced that "the Qatari government has thwarted all efforts including diplomatic efforts to resolve the crisis," Emirates state news agency WAM reported.
Media reports that Saudi Arabia, the UAE and Bahrain would try to expel Qatar from the six-nation Gulf Cooperation Council, or even jeopardize Qatar's membership in the Arab League.
Meanwhile, a number of top-level politicians including Turkish President Recep Tayyip Erdogan and U.S. Secretary of State Rex Tillerson are expected to visit Qatar soon.
Currently, the Gulf state of Kuwait is mediating the conflict.