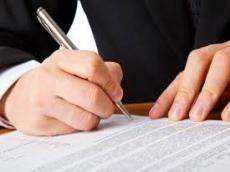 By Azernews
By Kamila Aliyeva
The Asian Infrastructure Investment Bank (AIIB) and Georgia have signed a $114 million worth loan agreement for Batumi Bypass Road Project.
The agreement was inked during the second annual meeting of the Board of AIIB Governors by Bank's President Jin Liqun and First Vice Prime Minister and Minister of Finance of Georgia Dimitry Kumsishvili.
The Bank reported that the objective of the project is to improve regional connectivity in Georgia and improve efficiency for road transport along the East–West Highway (EWH) in the country.

The EWH, which carries over 60 percent of the total foreign road trade, connects Tbilisi with the border of Azerbaijan and runs Westward to connect to the Black Sea ports of Batumi and Poti, and finally to the border with Turkey.

The project will construct a new two-lane 14.3 km long highway to provide a bypass to the Batumi port city (second largest city in Georgia).

The road will be constructed on a new alignment, which passes through a number of mountainous settlements. Due to hilly nature of the terrain, this stretch of road requires construction of 5 tunnels and 19 bridges over rivers and valleys.

The project is estimated to cost $315 million. The financing sources are as follows: borrower - $87 million, AIIB - $114 million, Asian Development Bank (ADB) - $114 million.  The project is expected to be implemented during the period from July 2017 to June 2023.
AIIB, which was created in June 2015, is a multilateral financial institution founded to bring countries together to address the daunting infrastructure needs across Asia.