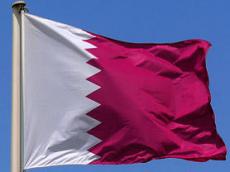 By Azernews
By Kamila Aliyeva
Two Arab countries softened the air blockade of Qatar, which was accused of supporting terrorism and extremism.
The UAE authorities have allowed airlines from third countries to use their airspace and airports for flights to and from Qatar, RIA Novosti reported citing the WAM news agency.
Earlier, a number of Arab countries in the Persian Gulf, including the UAE and Saudi Arabia, closed their airspace to all international flights to and from Qatar.
The ban "does not apply to airlines and aircraft not registered in the UAE and Qatar and wanting to cross the country's airspace, heading to and from Qatar," the agency said on June 13.
Private and charter flights, except those that are made by Qatari aviation, can enter the airspace of the UAE en route to and from Qatar, subject to prior authorization not less than 24 hours in advance, according to the changes.
A similar decision was made by the Civil Aviation Authority of Saudi Arabia.
The decision by Saudi Arabia, Bahrain, Egypt and the UAE to suspend ties with Qatar hit Qatar Airways, the state-owned carrier that has risen to be considered among the best airlines in the world.
Yemen, Libya and the Maldives have also joined Saudi Arabia and Egypt in entirely banning Qatar Airways from their airspace. Bahrain has permitted just one route through its airspace, according to aviation tracking website Flightradar24.   
Meanwhile, the World Association of Muslim Scientists has called for a dialogue with Qatar and the prompt lifting of sanctions against this country.
The Association sharply criticized the decision of several Arab countries to include a number of well-known theologians and charitable organizations in the list of terrorists.
Previously, Saudi Arabia, the United Arab Emirates, Bahrain and Egypt formed a single list of terrorist organizations, which included well-known charitable foundations of Qatar and Shiite groups.
The list included 59 people and 12 organizations for financing terrorism and receiving support from Qatar. The Arab countries announced that the list of people and organizations supporting terrorism will be updated.
Doha denied allegations over its support to terrorism and extremism adding that the diplomatic rift was based on "baseless fabricated claims."
Qatar announced that it will not take any counter-measures and expressed its readiness for a dialogue to solve the crisis.