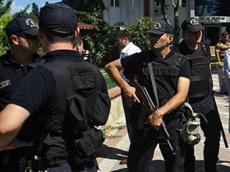 By  Trend
A special operation has been launched in 79 Turkish provinces to combat drug trafficking, Turkey's General Directorate of Security said in a message May 8.
According to the message, some 7,118 police officers, as well as police helicopters, were involved in the operations.
Searches are carried out in more than 900 apartments as part of the special operation, the message said.
The drug trade is one of the main sources of financing the terrorist organizations in Turkey.