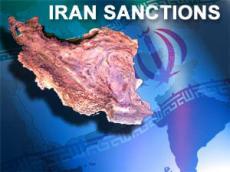 By Azernews
By Kamila Aliyeva
The Trump administration has notified Congress that Iran is complying with the terms of the 2015 nuclear deal negotiated by former President Barack Obama, and says the U.S. has extended the sanctions relief given to the Islamic republic in exchange for curbs on its atomic program.
President Donald Trump has ordered a full review of the 2015 agreement, which he has repeatedly criticized as a failure of his predecessor. 
The State Department must update Congress on Iran's compliance with the deal, the Joint Comprehensive Plan of Action, every 90 days. It is the first such update under President Trump.
" President Donald J. Trump has directed a National Security Council-led interagency review of the Joint Comprehensive Plan of Action (JCPOA) that will evaluate whether suspension of sanctions related to Iran pursuant to the JCPOA is vital to the national security interests of the United States. When the interagency review is completed, the administration looks forward to working with Congress on this issue," Secretary of State Rex Tillerson said in a letter to Speaker of the House of Representatives Paul Ryan.on Tuesday.
He has also said that U.S. confirms Iran is fulfilling its obligations under the deal, but believes that the country is supporting terrorism.
Iran, five permanent UN Security Council members, Germany and the European Union signed the JCPOA in July 2015 to ensure the peaceful nature of Iran's nuclear program. Then, the Islamic republic pledged to refrain from developing or acquiring nuclear weapons in exchange for the lifting of sanctions imposed against Iran.
The agreement provides that in return for verifiable abiding by its commitments, Iran receives relief from U.S., European Union, and UN Security Council nuclear-related economic sanctions.
At the same time, the U.S. retains sanctions against Iran on the missile program, human rights and on suspicion that Tehran sponsors terrorism.
Meanwhile, the U.S. Treasury Secretary Steven Mnuchin in an interview with the British newspaper Financial Times stated that the U.S. will tighten the sanctions regime for the North Korea, Iran and Syria.
"We will impose more sanctions against the North Korea," he said.
Mnuchin also added that these would be direct sanctions against Korean citizens and companies, not against Chinese companies doing business with this country.
"Last week, we imposed sanctions on Iran related to human rights violations," Mnuchin said adding that "there will be new sanctions against Iran unrelated to the nuclear issue and we intend to closely monitor Tehran's behavior."
Significant sanctions will be imposed against Syria, the U.S. Treasury Secretary said.
"I think that in the short term, in terms of size and scope, they will affect about 200 Syrian or Syrian-related individuals and organizations."