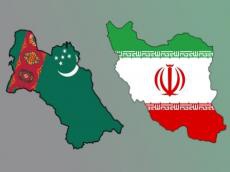 By Azernews
By Kamila Aliyeva
Foreign ministries of Turkmenistan and Iran, during political consultations held in Ashgabat, paid attention to the Caspian Sea issues and cooperation in energy sphere, the Turkmen Foreign Ministry reported on April 17.
Noting the similarity of positions on ensuring peace, security and sustainable development in the region and the world as a whole, the sides expressed their commitment to further development of regional and international cooperation.
In this context, the two sides paid attention to issues of assistance for Afghanistan. The sides also focused on issues of further development of cooperation in the field of power industry, oil and gas and transportation.
Turkmenistan and Iran border on the Caspian Sea and have a land border. During the years of long-term cooperation, several large-scale economic projects have been implemented.
The two states built the border dam "Dostluk" (Friendship) and completed the North-South railway project based on the trilateral agreement signed in 2007 with the participation of Turkmenistan, Iran and Kazakhstan.
Iran also purchases electricity in Turkmenistan. Iran ranks third in the foreign trade of Turkmenistan, due primarily to natural gas purchases. Turkmenistan has been exporting gas to Iran under a 1997 agreement.
In turn, Turkmenistan imports raw materials, building materials, steel products and inorganic chemicals, plastic products, rubber, detergents, food and other consumer goods from Iran.
The countries aim at increasing the volume of bilateral trade to $60 billion within the next 10 years.