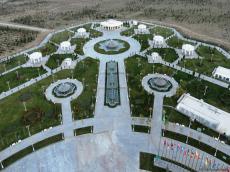 By  Trend
Deputy chairman of Turkmenistan's Turkmengas state concern Myrat Archayev has been appointed the acting chairman of the concern, according to Turkmen President Gurbanguly Berdimuhamedov's decree.
Earlier it was reported that Maksat Babayev, head of Turkmengas state concern, has been appointed deputy prime minister, who oversees the fuel and energy complex in the country.
Turkmenistan is one of the main gas suppliers in the Caspian Sea region.
Turkmengas state concern is developing gas and gas condensate fields, extracts gas and gas condensate, transports gas, gas condensate and liquefied gas, sells gas for export and within the country.