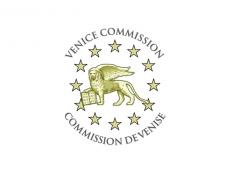 By Azernews
By Kamila Aliyeva
The Venice Commission of the Council of Europe has adopted an opinion on the law on introducing amendments and supplements to the Constitution of Kazakhstan, the Constitutional Council of Kazakhstan reported on March 13.
"The commission adopted an opinion, which emphasizes that constitutional changes in Kazakhstan represent a step forward in the process of democratization of the state," the report said.
The Venice Commission believes that the reform sets the right vector for the further development of the country and shows obvious progress.
The increase in the role of the parliament, transfer of some of the president's functions to the government, strengthening of mechanisms for president's accountability and control by parliament are regarded as positive changes that are consistent with the logic of previous constitutional reforms, according to the Commission.
To prepare the draft opinion the Commission attracted well-known experts from a number of countries.
Kazakh President Nursultan Nazarbayev has signed the law "On Amendments and Additions to the Constitution" on March 10.
The new law keeps the president as the "supreme arbitrator" who serves as a power broker between different branches. He also keeps his powers to appoint ministers of foreign affairs, defense and interior.
The document expands the role of the Majilis in the formation of the government, and also strengthens the parliamentary control powers over the activities of the Cabinet.
Under the changes, the president will no longer be able to suspend decisions taken by the prime minister and cabinet, so they will be fully responsible for implementing state programs and policies.
Nazarbayev put forward the initiative to redistribute powers in December 2016. At the same time, the president noted that Kazakhstan "has been, is and will be a state with a presidential form of government."