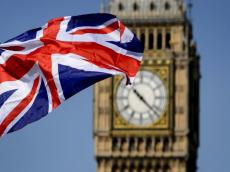 By  Trend
The UK Conservative Party forced its lawmakers to cancel foreign trips ahead of the House of Common's debate on whether to accept the amendments to the bill triggering Brexit talks, Sputnik reported.
The Telegraph learned that at least two ministers had been forced to cancel their plans because of the restriction.
According to the newspaper, every Conservative Party lawmaker had been told to be present in the parliament as the Labour Party, the Liberal Democrats and the Scottish National Party (SNP) all wanted to pass the amendments.
On Monday, the House of Commons is set to vote on two changes to European Union (Notification of Withdrawal) Bill, made by the House of Lords. One of them would give UK lawmakers a "meaningful vote" on the final Brexit deal, while the other asks the government to guarantee the rights of EU citizens in the United Kingdom after Brexit.
The UK government plans to start the Brexit process before the end of March. According to the local media reports, it could be done the next week.