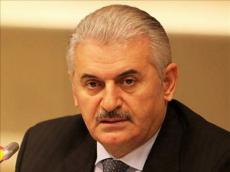 By Azernews
By Kamila Aliyeva
Turkish Prime Minister Binali Y?ld?r?m announced that the National Security Council is set to decide as to whether the nationwide state of emergency, implemented after the failed coup attempt in 2016, will be further extended.
Yildirim, speaking to foreign media representatives in Ankara on March 9, said that the state of emergency in Turkey may be extended for additional three months.
The state of emergency has earlier been extended for the third time in January 2017.
The term of the emergency powers was due to expire next month. Yildirim said the state of emergency was declared to oust Gulen's followers from all parts of the state administration and state agencies.
The July 15 coup attempt occurred when rogue elements in the Turkish military tried to overthrow the country's democratically elected government.
Turkey's government announced that the deadly plot, which martyred at least 246 people and injured more than 2,000 others, was organized by followers of U.S.-based preacher Fetullah Gulen.
Gulen is accused of leading a long-running campaign to overthrow the state through the infiltration of Turkish institutions, particularly the military, police and judiciary, forming what is commonly known as the "parallel state".