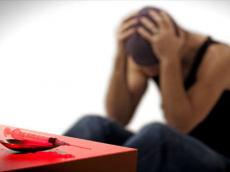 By Mushvig Mehdiyev
According to official data, drug usage in Armenia is on the rise.
The number of narcotic dependents has already surpassed 5,000 in Armenia, confirmed a report published by Hetq, a local journalistic investigation source.
Most registered drug users in the post-Soviet country hail from the Vanadzor and the Gougarq regions.
Hovhannes Amirkhanyan, a drug specialist, who has worked at a drug dispensary for the past seven years, believes that the real number of drug users is several times higher than officials care to admit.
He noted that most users registered for treatment have been on the methadone program.
The number of patients receiving methadone treatment in Armenia is also on the rise, thus concurring previous warning that the country is losing its battle against addiction. In 2009, there were 32 registered drug-addicts, it rose to 111 in 2010, 116 in 2011, 160 in 2012, and 312 in 2013.
Methadone is a powerful synthetic analgesic drug which is similar to morphine in its effects, but less sedative and is used as a substitute drug in the treatment of morphine and heroin addiction.
Experts all agree that Armenia has seen a dramatic increase in its number of drug users over the past years.
There were 1,686 registered drug users in the country in 2009. This number increased to 3,893 in 2011 and 4,922 in 2013, said a 2014 national report on drug usage in Armenia.
Hetq's investigation revealed that more people in Armenia have expressed a positive attitude towards leisure drug-taking, which ultimately led to a greater number of people falling victim to drug addiction - over 5,000 people.
The 2013 International Narcotics Control Strategy Report of the U.S. department of State read the most common illicit drug in Armenia is marijuana, most of which is grown locally.
Armenia is also known for being a transit country for amphetamine trafficking from Iran to Europe.
Notwithstanding its drug usage problem, Armenia also faces a serious drug trafficking crisis.
According to a report by the Armenia's Police Department for Combating Drug Trafficking made public in June 2014, some 443 cases of drug trafficking were registered during the first five months of 2014.
David Avetisyan, President of the Criminal Chamber of Armenia's Court of Cassation, confirmed that Armenia failed so far to crackdown on drug production and drug farming.
In 2014, official statistics showed that the number of drug users in Armenia increased by 50 percent in 2014 with cannabis, opium and cocaine standing as the main drugs of choice.
It is important to note that because Armenia failed to address its growing drug trafficking and drug farming problem, drug lords have turned large swathes of lands, mainly those Azerbaijani territories under Armenian occupation into large drug farms.
Despite Azerbaijan's and the international community's concerns that great quantities of drug are being transited through the occupied territories, Armenia has yet to allow international inspectors in.