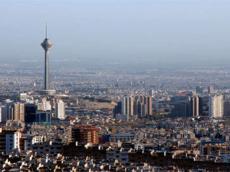 By Sara Rajabova
Iranian government wants to boost its non-oil revenues with finding new alternative ways.
Iran's President Hassan Rouhani has highlighted the country's need for alternative ways of boosting its non-oil revenues, saying Iran should invest more in new technologies and related areas, IRNA reported.
Iran exported $15.097 billion worth of non-oil goods in the first half of the current Iranian calendar year (March 21 - September 22).
He said his administration was set to develop Iran's foreign policy in the next Persian calendar year (starting March 21) so that the country will witness better conditions.
His comments came at a gathering of business entrepreneurs in the central province of Isfahan, where he called for more investment in the local tourism industry.
Rouhani further noted that his cabinet has managed to curb the country's inflation rate and lower it from a 40 percent peak almost two years ago to around 26 percent. Official figures confirm that the country's economy has made a positive growth for the first time in two years.
Recent figures by the Central Bank of Iran show the economy expanded 4.6 percent in the first quarter of the current Iranian calendar year (started March 21, 2014).
Valiollah Afkhami-Rad, Head of the Trade Promotion Organization earlier said Iran's non-oil exports rose by 24.1 percent during March 21, 2014-January 20, 2015, year-on-year.
He said last year's figure amounted to $34.32b.
Afkhami-Rad noted that export management companies play a very significant role in increasing
Iran has made non-oil export a priority by expanding its broad industrial base, educated and motivated workforce and favorable location, which gives it proximity to an estimated market of some 300 million people in Caspian, Persian Gulf and some ECO countries further east.
Pistachios, liquefied propane, methanol (methyl alcohol), hand-woven carpets and automobiles are the major non-oil exports.