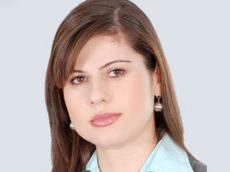 Rampant inflation has swept the Iranian consumer market (over 10 per cent per year), which is a serious economic problem for the country. The official inflation rate in Iran has increased compared to last year, almost doubling to reach 22.2 per cent.
There are a number of generally accepted economic theories as to the causes of inflation, but Iran has developed its own socio-economic conditions of its occurrence. The primary cause of the price leap in Iran was the cancellation of government subsidies for energy and some food for the population last year which led to a multiple increase in the price of gasoline, diesel fuel, gas, water, electricity and bread.
It was followed respectively by a price increase of Iranian food. These increased for almost all products such as milk, mutton, beef, beans, vegetables and fruit. According to the Central Bank of Iran, the price of mutton and beef rose 0.5 per cent, chicken - by 3.7 per cent, tomatoes - 33 per cent, cucumbers - by 15.4 per cent, onions - 6.4 per cent, zucchini - by 8.7 per cent and the local rice - by 4.1 per cent in just last week alone.
In addition to consumer goods of local production, imported goods also became more expensive in Iran. Almost all foreign trade transactions carried out by Iran in the recent period are made by record high prices due to financial difficulties and international sanctions.
Statistics of the Central Bank of Iran also point to the excess of the growth rate of producer price index over the growth rate of consumer prices. At the end of last year according to official statistics, the index of producer prices (PPI) was 34.2 per cent, while the consumer price index was at 21.5 per cent. It means that inflation was higher in the manufacturing sector and this trend continues in 2012.
It is known that the sanctions ban on the sale of equipment, technologies and services to Iran's energy sector and even a ban on new investments in this sector have led to higher costs of doing business for Iranian companies and manufacturers to 30 per cent.
Every increase in prices in this country becomes a signal to the growth of wages and costs which in turn causes a further rise in prices. For example, salaries of civil servants were increased by 15 per cent in late June - early July to neutralise the situation with high prices in the country. Such a decision in turn, further supports the level of money supply that will cause the inflation.
According to forecasts, inflation in Iran will continue for at least two or three years. The latest report of British publication The Economist says growth in consumer prices in Iran is projected at 23.6 per cent in the current Iranian year of 1391 (21.03.12-20.03.13).
Leyla Abdullayeva /
Trend
/