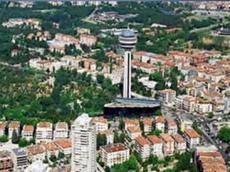 In protest against the massacre of inhabitants of the Syrian village of Haoula, today Turkey expelled diplomats of Syrian Embassy in Ankara, TRT Haber TV channel reported.
It is reported that the diplomatic mission must leave Turkey within 72 hours.
Also chargé d'affaires ad interim of Syria to Turkey was summoned to the Foreign Ministry, where he received a note of protest.
Yesterday the U.S., Spain, UK, Italy, Canada, France, Australia, Germany, the Netherlands and other countries announced about expulsion of Syrian diplomats.
According to international observers, more than 100 people, including women and children became victims of the attack on Haoula on May 25-26.
The vast majority of the victims were executed, in particular, were shot at close range. Others were killed in the shelling.
The Syrian authorities deny any involvement in the tragedy and blame Islamic militants for the killings.
Syria has been covered by anti-government speeches for more than a year resulting in violent clashes. According to UN figures, the total number of victims in the country exceeds 10,000. In turn, the Syrian authorities say the number of those killed in clashes was over 2,500 soldiers and police officers against whom there are well-armed militants.
There is an agreement on a ceasefire within the plan of the UN and Arab League special envoy on resolving the situation, Kofi Annan. However, the conflict sides regularly report about new armed incidents and victims.
/
Trend
/