A regular session of the political board of the Vahdat party was held today.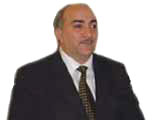 Party chairman Tahir Kerimli told Day.Az that the session participants discussed several issues. Initially, Vahdat discussed forthcoming elections in Armenia, United States and Russia.
"After all discussions we started to discuss the pre-election situation in Azerbaijan. At the last Supreme Medjlis of the party we decided to support the candidacy of working President Ilham Aliyev.
In this sense, Vahdat suggests to all parties, who are for Ilham Aliyev, as well as NGOs and public organizations, to create a single bloc. All political powers should cooperate in this directions. Moreover, the party plans to put forward an official proposal on this issue, as soon as the election racing starts", Kerimli said.
/Day.Az/