210 were dismissed form interior bodies last year, Interior Minister, Colonel-General Ramil Usubov said.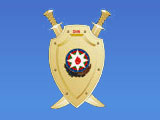 Minister said that they took corresponding measures against officers damaging the image of police.
"4135 officers of interior bodies were punished for disciplinary offences and strict measures were taken about 227 officers violated the law," he said, APA reports.