Leadership of the Azerbaijan Democrat Party (ADP) has decided to participate in the rally to be held by Musavat Party on January 28.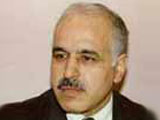 Azerbaijan Democrat Party (ADP) deputy chairman Yagub Abbasov told the APA that they had discussions about it within the party and the party members will be appealed to on participation in the rally.
"I am for holding joint rallies. Burt Azadliq bloc leaders did not agree to it, so separate rallies were appointed," he said.
Abbasov said that other parties of the Azadliq bloc will also attend Musavat rally.
Other deputy chairman of ADP Hesret Rustamov said that all members are free and can participate in the rally.
"Even one of the deputies can attend the rally," he said.