The member of the Azerbaijani delegation to the Parliamentary Assembly of the Council of Europe, MP Rafael Huseynov presented the CE Committee of Ministers a document named "New threats to Azerbaijan's territorial integrity and cultural heritage Armenia."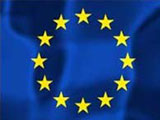 The document says that Armenia, keeping Nagorno Karabakh and 7 regions around it under control for 15 years, does not want to put an end to its aggressive policy despite the efforts of international organizations.
"Armenia, ruining the occupied territories, violating ecological balance, destroying flora and fauna in the occupied territories, material and cultural resources, continues to take concrete steps. By appropriating the historical monuments, art samples, as well as thousands of carpets stolen from the occupied territories, and ancient historical tomb stones, Armenia tries to prove by false motives that occupied territories belonged to them. One of the main religions in the country until IX century – before Islam came to Azerbaijan had been Christianity. Armenians try to appropriate Christian churches, various buildings with cross on them, tomb stones in different places of Azerbaijan, as well as in the occupied territories."
Huseynov also noted that Armenia intended to occupy Nakhchivan too.
"Armenia does not even avoid of declaring that they intend to seize Nakhchivan AR which is in blockade. They have intensified the occupation plan of Nakhchivan. Armenia presented Nakhchivan as Armenian territory in the exhibition of Nakhchivan cultural monuments that was held in Strasbourg Municipality Center. Armenian foreign minister and Strasbourg officials participated in the ceremony and this fact can not but cause anxiety and danger. PACE Resolution 1416 adopted in January 25, 2006 called Armenia as an aggressor country and noted that Armenia often violates ceasefire in the direction of Gazakh and commits different provocations against Nakhchivan," he said.
At the end of the document Huseynov asks a question to the Cabinet of Ministers.
"What measures can the Cabinet of Ministers take to stop Armenia that continues its aggressive policy, violates the principles and norms of international organizations, especially the resolutions of CE and why does removal of Armenia from organizations linger?" APA