If Baku Major's Office does not let Azadliq block hold rallies on January 26, the members of Azerbaijan Democratic Party ADP will not participate in the rallies.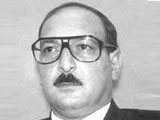 "Party leadership did not adopt any decision about uncoordinated rallies. That is why party members can not participate in these rallies," the chief of ADP Supreme Assembly Akif Shahbazov told the APA.
The deputy chief of the ADP Hasret Rustemov told the APA that this issue will be discussed with block leadership in the case BMO does not allow to hold rallies.
"We will try to hold pickets in the defined places. We came to the conclusion that the party is still not ready to hold big rallies, but are able to hold little actions. But we do not have any decision prohibiting it," he said.