The Republic of Azerbaijan expressed high appreciation on Jordan's supportive stands to the Azerbaijani causes, as well as its keeness on further developing bilateral relations in all fields.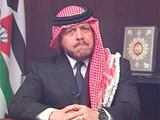 A statement issued by the Azerbaijani embassy in Amman, marking the 1990 tragedy committed by the former soviet Union, said also that King Abdullah II's recent visit to Azerbaijan formed an essential progress in the relations between the two friendly countries.
"We look proudly to the Hashemite historical leadership and its remarkable role in the achievements Jordan has accomplished, and in supporting the causes of the Arab and Islamic nations," the statement said.
It urged the international community to support Azerbaijan's just causes and its consistent endeavors to restore its occupied territories and the return of Azerbaijani evacuees to their homes in occupied Nagorno Karabakh.
The statement reviewed the development Azerbaijan has achieved since independence in 1991, where Azerbaijanis established a democracy built on political pluralism, along with remarkable steps on the way towards free market. Petra