"We are not looking for headquarters for our party yet. We are waiting for Azerbaijani government to offer headquarters to us," said Azerbaijan People's Front Party (APFP) leader Ali Karimli.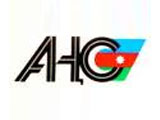 According to party chairman's words, powers structures decided to return the property of APFP after keeping it under arrest for two months.
"We hope that, the government will offer headquarter to our party in a convenient place," he said.
Karimli told the APA that to buy headquarters on the expenditures of party members is the last step that can be taken.
"If the initiatives on buying residency by the government do not result positive, we can appeal to the frontier guards. Now the prices are up, that is why it is difficult to buy normal residency," he noted.