Azerbaijani representatives of International Committee of Red Cross met with Azerbaijani soldier Samir Mammadov captivated on December 16.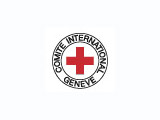 Mammadov's family told APA bureau that the Committee had delivered one letter from the captive.
"The letter read only one sentence: 'I am fine.' We do not believe that it has been written by Samir. It was not his handwriting," they said.
ICRC Baku Office representative Gulnaz Guliyeva stated that Yerevan Office of the organization visited Samir Mammadov once more on Friday.
"We have sent family's letter to Yerevan. It will be delivered soon," she said.
Gulnaz Guliyeva said that if the family has a doubt, it can appeal to the ICRC.
Samir Mammadov was drafted from Berde Military Registration Office a year ago and was serving in the military unit #N. He was taken captive in Kazakh-Yerevan border.