"The OSCE has demonstrated double standards on Azerbaijan recently which caused dissatisfaction in the society and in the parliament as well.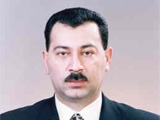 "We do not fear any criticism. But we must differentiate from criticizing a developing process, and questioning the activity of an independent state's parliament. This is unacceptable," Samad Seyidov, head of Azerbaijani parliamentary delegation to PACE told the APA.
He said this in response to head of OSCE Office in Baku Maurizio Pavesi's statement about Azerbaijani parliament.
Seyidov said every diplomat should be responsible regarding such matters. He thinks Maurizio Pavesi's statement is beyond ethic norms.