"PACE October session will not consider any issue directly connected with Azerbaijan. The issue will be discussed in January and April sessions," said Samad Seyidov, head of Azerbaijani Parliamentary delegation to PACE.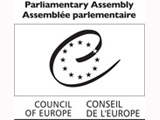 He told the APA January session will discuss the issues on Azerbaijan's commitments.
He stated that new co-rapporteurs' report on the commitments will be discussed both at the Assembly meetings and at the Committees.
Seyidov also said the information about re-discussion of Azerbaijani Electoral Code with the Venice Commission is not true.
"We always get in contact with the Commission. Now talks on Electoral Code are being conducted. We plan to discuss these problems in a larger format. Whether or not there will be any amendments will be known at the end of the discussions. The process is under way," he said.