Editor-in-chief of the key pro-opposition newspaper "Iravnuk" Ovannes Galajyan has been assaulted by unidentified persons.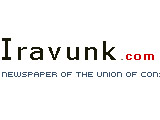 Two unknown persons attacked the editor-in-chief in front of his apartment. Galajyan thinks the attack is related to his professional activity. He said unknown persons threatened him several days ago.
But he refused to clarify why he became unwelcome for some persons, APA reports.