GUAM deputy chiefs of staff will discuss the establishment of a joint peacekeeping unit in the middle of June, the Ukrainian Defense Ministry press service said on Tuesday.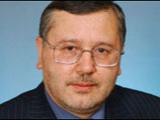 GUAM is a regional organization between Georgia, Ukraine, Azerbaijan and Moldova.
The source said that the decision was made at a Baku meeting between Ukrainian Defense Minister Anatoly Grishchenko and his Azerbaijani counterpart Safar Abiyev, Itar-Tass reports.
Presidents Viktor Yushchenko, Mikhail Saakashvili, Ilham Aliyev and Vladimir Voronin approved the charter of the Organization for Democracy and Economic Development – GUAM on May 23.