"The USA has intelligence group working against Iran in Azerbaijan," Supreme National Security Council leader of Iran, Ali Larinjani has told in his interview to "Al-Ahram" newspaper of Egypt.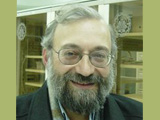 As APA reports, Mr.Larinjani has stated that US special services use Azerbaijani and Turkmenistani territories against Iran.
He did not exclude attacking to Baku-Tbilisi–Ceyhan oil pipelines and Azerbaijani oil establishments in case if military operations begin against Iran.
Head of Azerbaijani FM Press and information Departament Tahir Taghizade has stated that as he does not accept this information serious, he does not want to comment on the matter.
He stated that Azerbaijan lives with Iran in peace and cooperation condition: "These kinds of information serve deteriorating relations between two countries, tension of the situation."